The Little-Known Email Marketing Tips The Pros Use To Re-Engage Your Contacts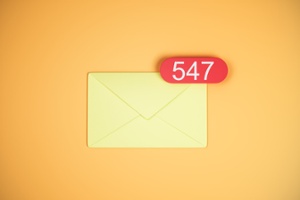 Email Marketing Can Still Drive Results If You Add Value For Your Readers
With the world ever more full of different messaging apps and ways to communicate, neglecting the daily flood of emails in your inbox can be all too easy. However, the mass email campaigns that define today's increasingly digital world make having a sound email marketing strategy all the more essential.
We all know the adage that it's easier to keep a customer than to acquire a new one, but did you know the same goes for your email subscription list? In fact, turning an inactive subscriber into a customer can cost five times less than landing a brand new customer.
To help you make the most of your email marketing efforts, this post offers best practices for email re-engagement. From striking the right tone to creatively customizing copy, the tips cover the little-known strategies our inbound marketing experts use to re-engage prospects – as well as reasons why they unsubscribe.