Podcasts Are Now One Of The Top Lead Generation And Content Marketing Options
Source: https://www.square2marketing.com/blog/podcasts-are-now-one-of-the-top-lead-generation-and-content-marketing-options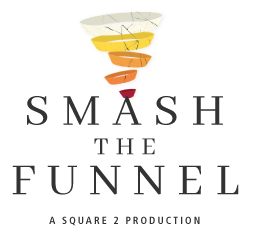 Popular Revenue Growth Podcast Smash The Funnel Returns With 7 New Episodes
Research shows that "right now, there are more than 700,000 active podcasts and more than 29 million podcast episodes. According to Apple at WWDC 2018, these numbers stood at 550,000 and 18.5 million, respectively." So the figures have increased rapidly in the past year!
What's fueling the meteoric rise in this content format and how should you consider this as part of your company's marketing mix?
Right now, you might be thinking, "My prospects and customers aren't listening to podcasts." You couldn't be further from the truth.