INBOUND 2020 Is A Jam-Packed Virtual Event — You Can't Miss It!
Source: https://www.square2marketing.com/blog/inbound-2020-is-a-jam-packed-virtual-event-you-cant-miss-it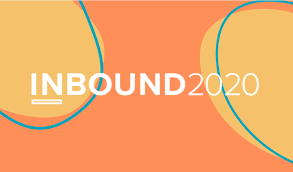 Check Out The Sessions I'm Attending And What's New At INBOUND 2020
We've all been inside for the past few months. I had to look around for socks just to go to an in-person client meeting this week, so going to a conference sounds like nirvana right now.
Spending two days (Tuesday, September 22 and Wednesday, September 23) with our friends at HubSpot and our peers across the HubSpot community is just what we all need right about now.
And while virtual events haven't been great, HubSpot and the INBOUND team are going to knock this event out of the park next week, for sure!
Just take a quick peek at the speakers, content and sessions they have planned, and if you want some guidance on how to spend your days, check out my recommendations for the best of the best at INBOUND 2020.